Regular price
Sale price
$7.99
Unit price
per
Sale
Sold out
Buy on Amazon
Treat your hair to bold brilliance with this moisture and shine-enhancing color. Formulated with the highest concentration of color pigments, this next generation of hair color will leave your hair looking and feeling its best. Ready to X-Change it up? Transition between colors without the harmful effects of peroxide and bleach with Color X-Change Phase-Out Gentle Dye DeColorizer.
Features & Benefits

PPD, ammonia, peroxide and paraben free
No peroxide, ethyl alcohol or sulfates
Vegan, gluten free, cruelty free
Bright, vivid color
Ready to use, no mixing required
Share
View full details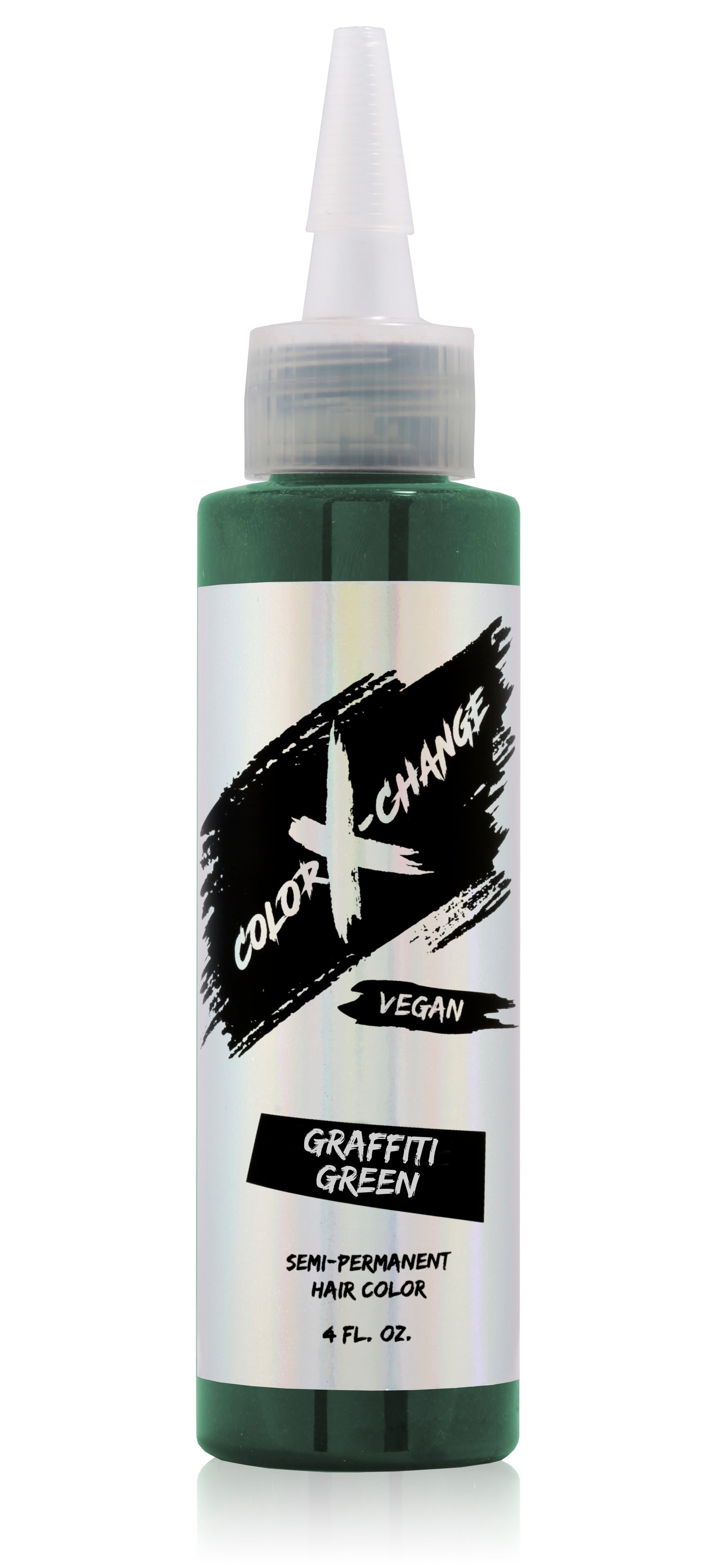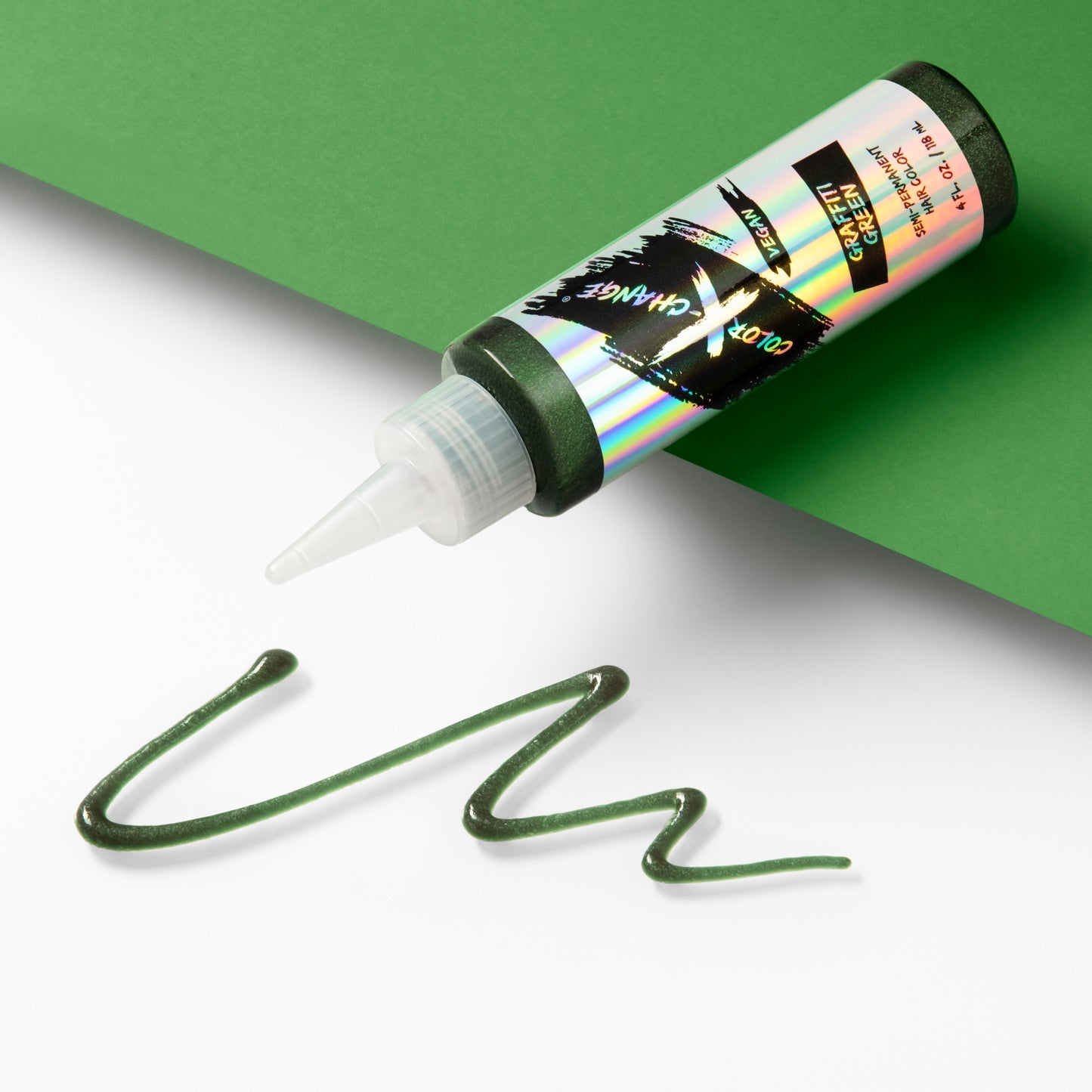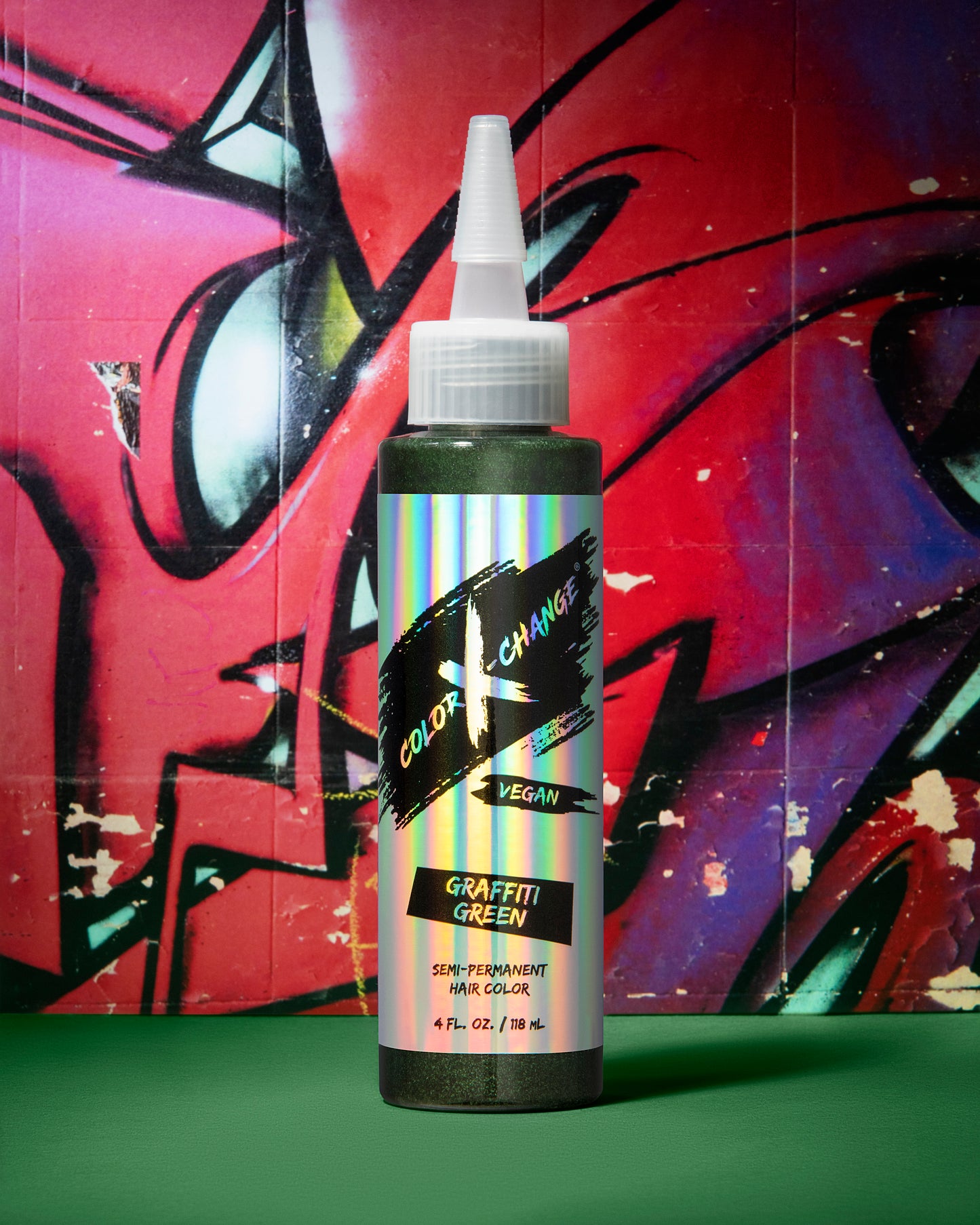 Shampoo, rinse and dry hair. Pour desired amount of Color X-Change Hair Color into non-metallic bowl. With gloved hands, apply directly to the hair using a tint brush or comb, then massage into hair from roots to ends, while avoiding the scalp, to ensure even distribution. Process for 10-20 minutes. Heat may be used for more intensity and longer lasting color. Rinse hair in cold water away from face and body until the water runs almost clear.
Water/Aqua/Eau, Cetyl Alcohol, Stearyl Alcohol, Ceteareth 20, HC-Blue 15, Basic Yellow 87, Cetrimonium Chloride, Glycerin, Olea Europaea Fruit Oil, Citric Acid, Propylene Glycol, Potassium Sorbate, Phenoxyethanol.
For external use only. Keep out of reach of children. Wear protective gloves for application. Do not use to dye eyelashes, eyebrows, mustache or facial hair. Avoid contact with eyes. Color may temporarily stain skin and permanently stain fabrics. Use petroleum jelly on the hairline and on ears. Do not apply if the scalp is damaged or sensitive. Conduct a preliminary patch and strand test 48 hours prior to color application.
The following patch test must be made 48 hours prior to each application.
With soap and water, wash an area the size of a circle 1" in diameter (2.54 cm) in the bend of the elbow or behind either ear, touching the hairline.
Pat area dry with absorbent cotton.
Apply a small amount of color to test area, using an absorbent cotton-tipped applicator.
Let test spot dry. Do not wash, cover, or disturb.
Leave on for 48 hours. Examine at 24 and 48 hours. If no reaction has occurred, you are ready to color.
Do not use hair color if any of these danger signs appear: burning, itching, swelling, eruption, or irritation. If these signs appear in or around the test area, it indicates that the patron is hypersensitive and color must not be applied.
Amplify your hair's color with our gentle, peroxide-free, ammonia-free dyes.

Maintain your hair's moisture and enhance its shine with this next generation of hair color.

Say goodbye to unpleasant chemical odors that come from most hair dyes.